Pride Day @ Faneuil Hall
Saturday, June 6
10:00 AM-5:00 PM
Pride Day @ Faneuil Hall returns to kick-off Boston Pride Week – which celebrates its 45th anniversary this year.
Head down to the West End of the Marketplace and enjoy live entertainment designed for people of all ages including performances by local artists, Zumba classes, karaoke and an appearance by Kristen Merlin – a Top-5 finisher in NBC's The Voice.
Fresh off their victories in the 2015 Pride Pageant, Mr. and Mrs. Boston Pride will also make an appearance, as will Pageant Chair and fabulous drag queen Nikita le Femme. While at the event, support Boston Pride's Claws and Paws for a Cause campaign by checking out the work of three worthwhile organizations serving our four-legged friends: Som-Dog, Missing Dogs of Mass, and Kitty Connection. You will also have the opportunity to visit with this year's Marshals' of Boston Pride to learn more about the important causes they represent!
---
About The Performers
Lauren Bateman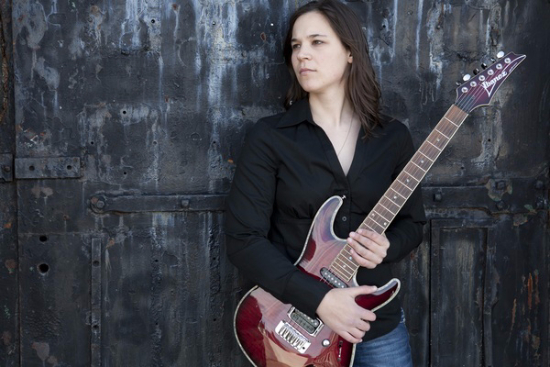 As a childhood cancer survivor, Lauren Bateman knows the importance of living in the moment. That is why at the age of 27, Lauren quit her job as a research scientist to pursue a career in music. Her most recent release, Here I Am, shows that she made the right decision. "Every time I listen to this album, I hear how far I have come and I am so proud of how much I have grown as an artist and songwriter over the last couple of years. It's truly inspiring." Enjoy the folksy, acoustic stylings of Lauren.
Long Arm Rex
You can't help but groove to Long Arm Rex's reggae rock. Picture a dreadlock-swinging, sunglasses-wearing, energetic front woman. Now, put her on stage with a wise-cracking, solo-ripping, wicked talented power trio. Infuse their Alternative Rock with some Ska and a hint of Reggae. Consider yourself unstoppable. You've got yourself Long Arm Rex.
Kristen Merlin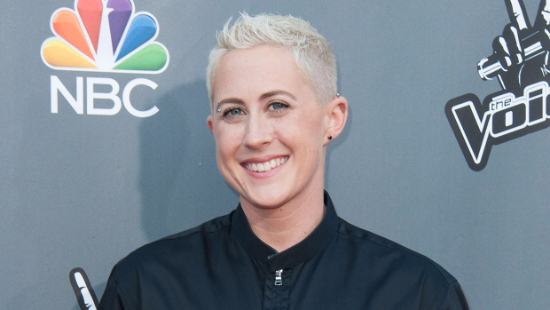 Hanson native and Top-5 finisher in NBC's The Voice Kristen Merlin will treat you to her unique country sound.  It all started with the voice – the voice of a first-grade girl in a blue and white sailor shirt singing her heart out to "N…ever Never Land" at her elementary school's rendition of Peter Pan. From that moment on, Kristen Merlin knew the stage would be her home. Merlin continued to perform at every opportunity that came along, and in her junior year of high school she was given the best gift she'd ever received – her first guitar. In a few short months, she was a self-taught guitarist and began writing her own material.
After earning her BA in Music and Sound Recording from the University of New Haven in Connecticut, and brushing up her performance chops all over Massachusetts with her own band, as well as another one of Boston's leading cover bands, Six Foot Sunday, Merlin's talents landed her a spot on NBC's Emmy Award-winning series, The Voice. After her audition of Sugarland's "Something More," and some heated haggling between coaches Adam Levine and Shakira, Merlin joined Team Shakira and became a powerhouse female staple of The Voice: Season 6. Merlin, who finished 4th overall on The Voice, is now making her debut with original music. Her EP, Boomerang, is now available.
---
Schedule of Events
10:15 am – 11:00 am – Zumba
11:05 am – 11:15 am – Nikita La Femme
11:20 am – 12:00 pm – South End Show Stoppers
12:05 pm – 12:15 pm – Mia
12:20 pm – 12:35 pm – DJ
12:40 pm – 12:45 pm – Pride Announcements
12:50 pm – 1:00 pm – Mr. and Miss. Pride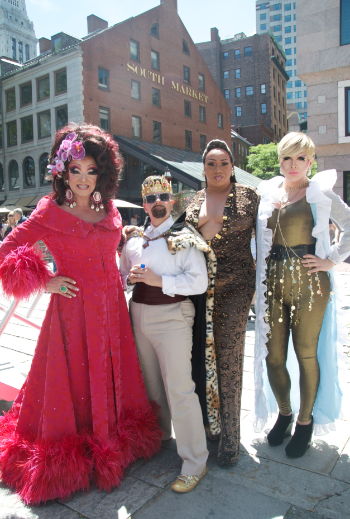 1:05 pm – 1:35 pm – Long Arm Rex
1:40 pm – 1:50 pm – Nikita La Femme
1:55 pm – 2:05 pm – Pride Announcements
2:10 pm – 2:55 pm – Zumba with Jess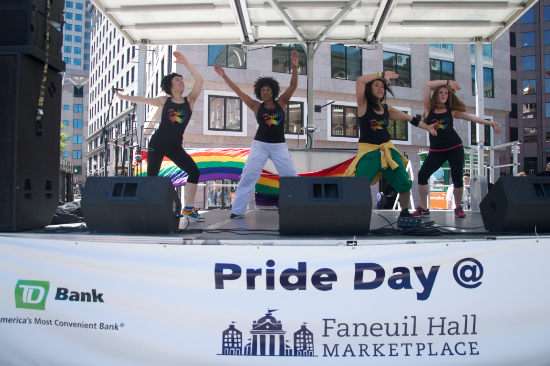 3:00 pm – 3:20 pm – Lauren Bateman
3:25 pm – 4:00 pm – Karaoke Contest
4:05 – 4:15 pm – Mr. and Miss. Pride and Nikita La Femme
4:20 pm – 4:55 pm – Kristen Merlin
---
Karaoke Contest
Grab a microphone and sing your favorite song at the first-ever Karaoke Contest.  The contest will be judged by Fast Freddy of Mix 104.1 FM. Prizes include $25 gift certificates to Faneuil Hall Marketplace merchants such as MIJA Cantina & Tequila Bar, Boston Pewter Company, Geoclassics, Pajama Party, Sock It To Me, Boxers To Go and Quincy's Place.
The Grand Prize is two tickets to see KINKY BOOTS at the Boston Opera House in August.  KINKY BOOTS is Broadway's huge-hearted, high-heeled hit! With songs by Grammy® and Tony® winning pop icon Cyndi Lauper, this joyous musical celebration is about the friendships we discover, and the belief that you can change the world when you change your mind. Inspired by true events, KINKY BOOTS takes you from a gentlemen's shoe factory in Northampton to the glamorous catwalks of Milan.  Kinky Boots is coming to the Boston Opera House August 11 through 30!  Get tickets today at BroadwayInBoston.com or by calling 800.982.2787. Presented by Lexus Broadway In Boston.